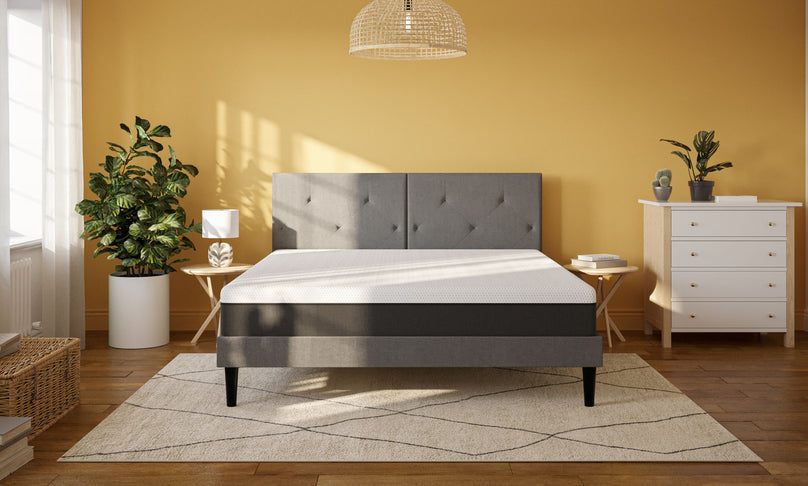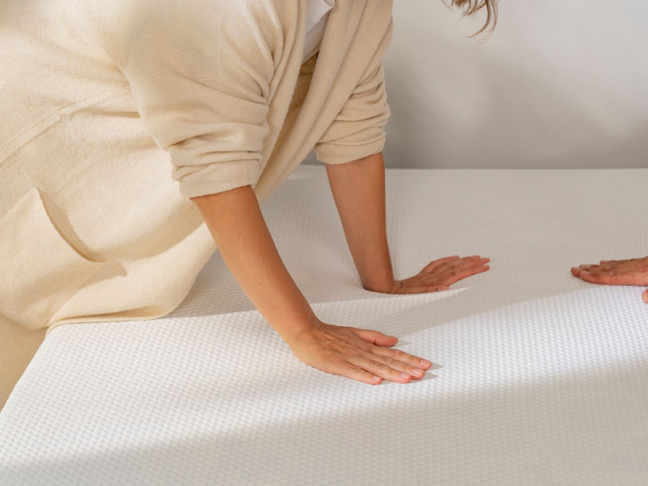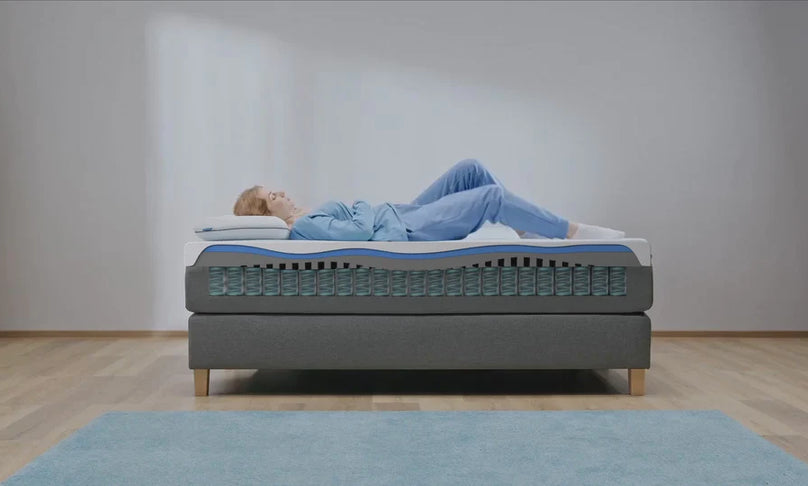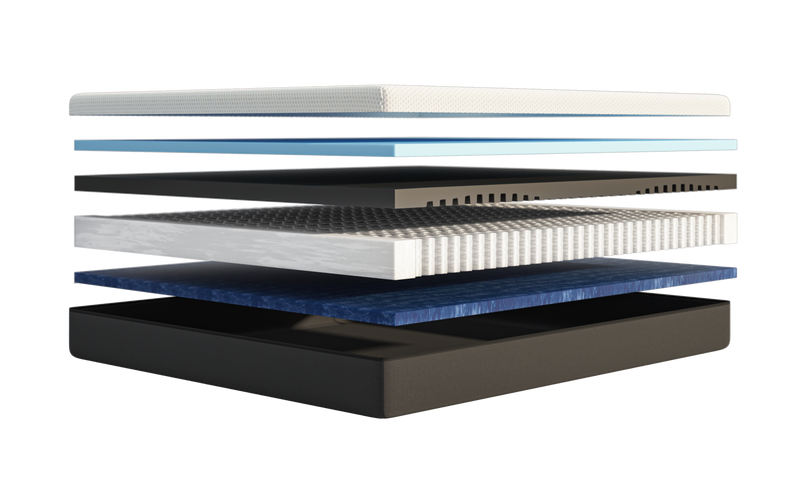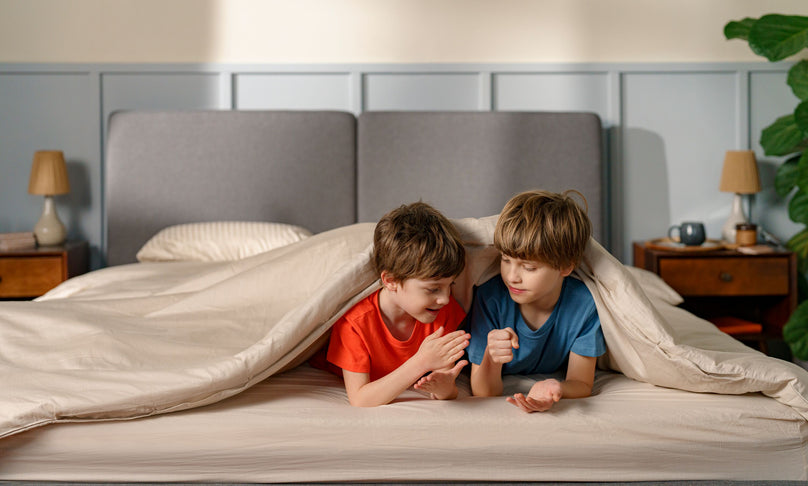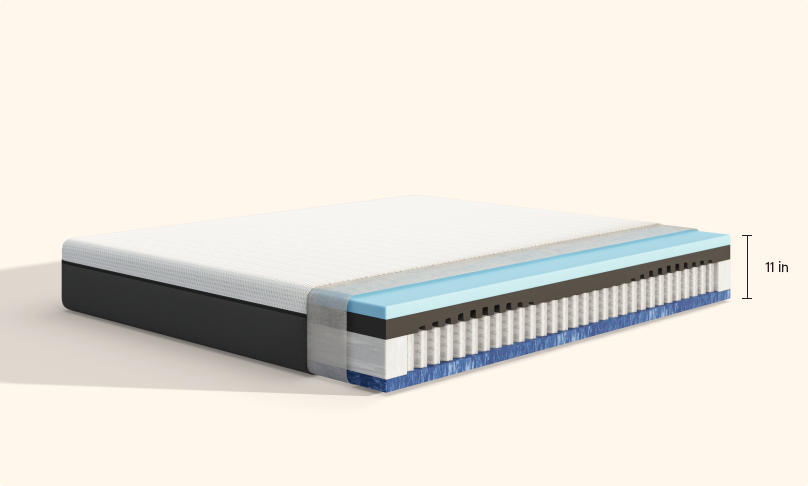 Emma CliMax Hybrid - Clearance 🏷
Ultimate fusion of comfort - Last Units!
Dynamic support, cool comfort. Crafted for weight, movement, and tranquility. Experience cool, partner-friendly sleep.

Ideal for plus-sized sleepers or couples
Climate-regulation and cooling technology
Zero motion transfer
Payment Methods
Emma smoothly combines high-quality materials to create a dream-like mattress that conforms to every body type. Through the combination of our extensive research and advanced foam technology, Emma offers the comfiest sleep possible. Emma mattresses offer comfort point-elastic caving that enables an ideal and unique fit for your body. As a result, your spine stays straight while at the same time offering you the necessary amount of support and comfort.

Our top-of-the-line foams are all CertiPUR-US® certified, meaning, they are made without any ozone-depleting chemicals and safe from VOCs, formaldehyde, and phthalates.
Extra strength to support even more weight
Perfect for all types of sleepers, and activities that need the added reinforcement, the mattress can easily support all body types while maintaining its resilience so that you don't sink too deep into the mattress. It also has a reinforced perimeter that makes getting in and out of bed easy.
No more sweaty nights
Designed with a plush and moisture-wicking cover, the CliMax Hybrid is climate-regulating and creates a cool sleep environment. The Airgocell foam allows heat to dissipate away from your body allowing you to fall asleep at the ideal temperature every night.
Undisturbed sleep with zero motion transfer
Made with an open-celled foam that isolates motion, light sleepers can continue to snooze even as their partner tosses and turns in bed. The combined springs in the CliMax Hybrid also help hold the structure of the mattress during movement.
Developed by experts 
The CliMax Hybrid was developed by a team of sleep experts and researchers, bringing top-notch technology to the USA. We know that the quality of your sleep is a long-term investment. Our products are built to last, having been tested and approved in our laboratories.
MATTRESS FIRMNESS SCALE
How does the CliMax Hybrid feel?
On a 1-10 scale (soft to firm), the CliMax Hybrid is a 6 (medium firm). This means that you'll feel the cloudlike comfort of modern memory foam while still having just the right amount of support to protect your back and hips as you sleep soundly through the night.
Emma CliMax Hybrid - Layer by Layer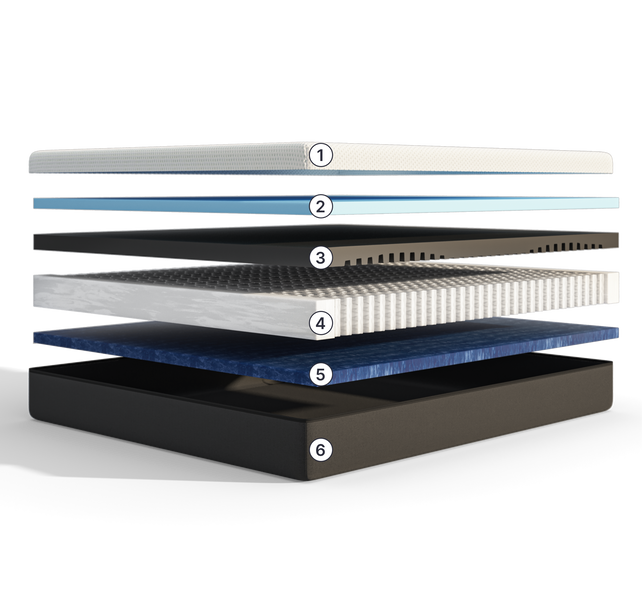 The cover that's plush and moisture-wicking
The Emma cover is soft-to-touch, making it very comfortable to lie on. It is also completely removable, making it extremely easy to wash.
The cool foam layer that isolates motion
This award-winning open-celled foam enhances breathability by dissipating body heat away from the mattress so you stay cool at night. It also limits motion transfer so light sleepers can sleep easy even with a partner (or pet) that tosses in bed.
The layer with 100 supporting points
The CliMax Transition layer has 100 supporting points and 5-zoned contouring to provide pressure relief for the head, shoulder, back, and hips.
The springs that add extra strength
CliMax Pocketed Springs are 4.7-inch premium and individually-wrapped coils designed to enhance airflow and provide the optimum level of tension and bounce — strong enough to support sleepers of all shape and size.
The edge of the mattress with added support
A reinforced perimeter that does not only help prevent active sleepers from falling off at night, but also help you sit up and get out of bed in the morning.
The base foam that keeps your spine aligned
HRX stands for High Resiliency Extra. Providing sufficient counter pressure, this layer is designed to keep your spine evenly aligned for maximum relief, rest and recovery – in any sleeping position.
Why our customers love Emma
High-quality support for heavier sleepers!

As a heavier sleeper, the Emma Climax provides excellent support for me, and i've been feeling sooo rejuvanated in the AMs. I love that I don't have to sleep on a rock (this one is both soft and supportive at the same time!) to feel like my mattress can keep me feeling solid.

The ultimate mattress for couples with different preferences!

The hubby is a restless sleeper and tosses and turns a lot at night. I'm glad to report that I've been feeling less disruption through the night. The climax feels balanced and comfortable for us both.

Great for couples

We've tried orthopedic mattresses in the past, but returned it because they're TOO firm. I prefer soft ones, while my husband prefers firm. For some strange reason, this mattress just works for the both of us. His back pain's gone and I've been sleeping like a log every night!

Best quality sleep I've ever had!

I didn't realize how bad my previous mattress was until I received my Emma mattress. Not only do I sleep straight through the night (mind you, I sleep with my partner and dog and don't feel their movements at all!), I wake up energized and well rested. I no longer have any body aches and never feel too hot/too cold. Highly recommend!

Unbeatable value for exceptional quality!

Crazy how we got such a steal at this price point. Seriously the most comfortable sleeping experience ever.

I can't wait for bedtime now!

Sharing a conventional mattress that is sagging, with a long legged whippet was a disaster - most mornings I fell out of bed with him pushing me out. I now wake up every morning with much less pain and even the dog seems to love it!

Best sleeping with Emma

My wife and I love this mattress because we never wake up during sleeping time, and we don't get lower back pain after we wake up.
See All Reviews